The new Khalida gift vouchers are ready!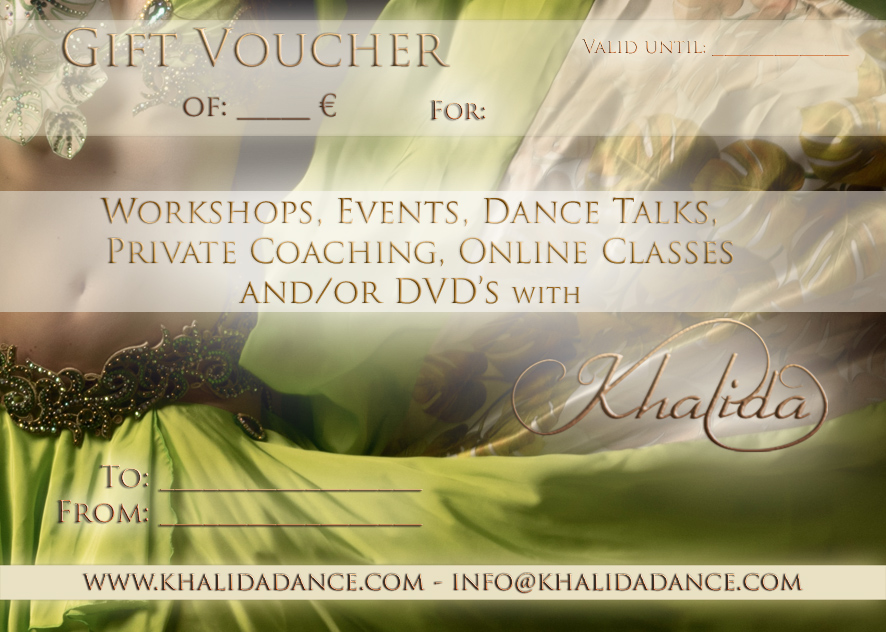 A perfect gift for yourself or a loved one or dear dance friend for the upcoming (Easter!) Holidays, International Women's day (8th March) :) as well as for birthdays, special occasions etc..
The Vouchers are valid for a year after purchase date and can be used for:
Contact me for more information, and/or to order one for your dance friends/family (or yourself :)) !
xx Kim/Khalida