Khalida is a multi-award winning performer and international instructor, born in Belgium, living in Germany. She is an experienced workshop teacher who enjoys coaching students of all levels and collaborating with artists from different fields.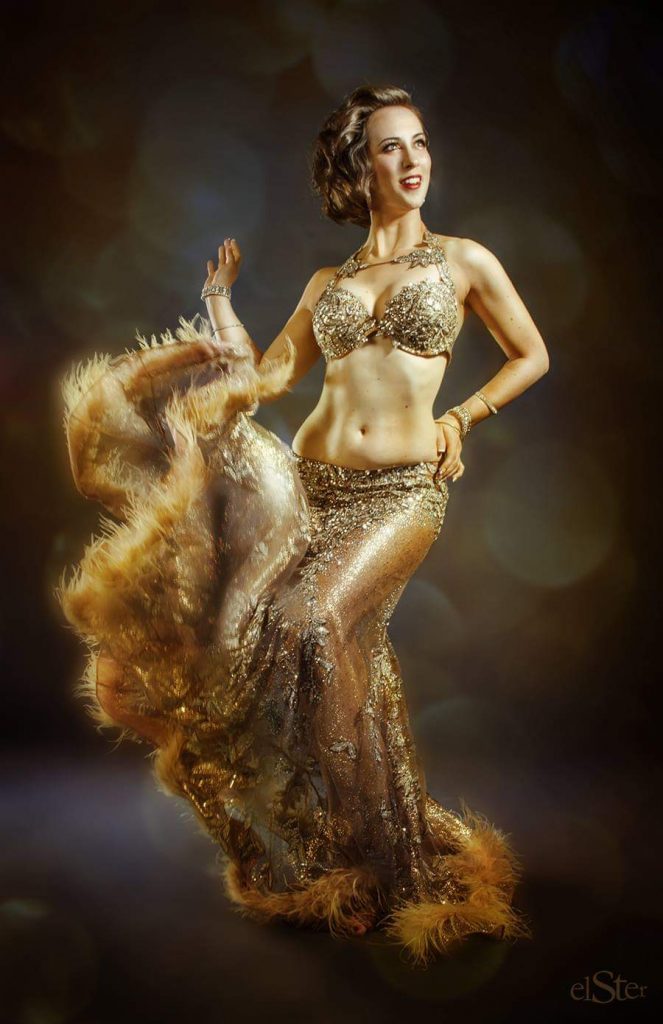 Sought out internationally for her oriental dance instruction and stage performances as well as for infusing her classes and shows with experience from other movement disciplines, her inspiration ranges from classical Ballet to body mechanics, performance theory and (Korean) Martial Arts.
Students and colleagues describe her as a gifted and generous teacher, and an engaging performer with a deep love for the art.
Her aim is to share her passion for movement, collaborate with artists and teachers she admires, and to help support good causes through her work.
"Khalida just loves to share all her knowledge with fellow dancers and that makes her a world class teacher in my book. I love her cheerful femininity and her excellent technique. She blows my mind every single time."
Nephélé, BE
Contact Khalida for information about hiring her for Shows, Coaching, Workshops, as well as for artistic Collaborations.