KHALIDA is a multi-award winning performer and experienced international instructor, born in Belgium, living in Germany.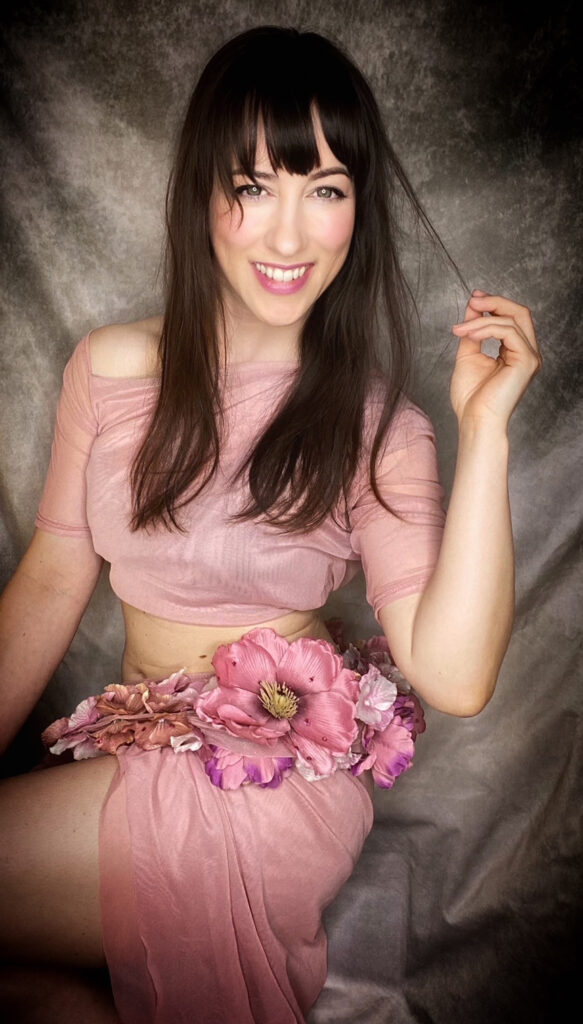 With a background in Korean Martial Arts and Ballet, she infuses her online classes and performances with a combination of strength, grace and mobility.
Students and colleagues describe her as a gifted and generous teacher, and an engaging performer with a deep love for the Art.
Her aim is to share her passion for movement, dance and creativity with dancers of all levels.
She gained accolades recently for her creative work online by creating Blog Posts, Youtube Tutorials, Instagram REELS and FB Live Sessions for Dancers
"She's like a bellydance-butterfly! Graceful, elegant and great technique! I love her kindness, sense of humor and her generosity in sharing her passion for this art! She inspires me, not only in dancing but also in life!"
Sahra, BE
Contact Khalida for information about her Online Programs (or better yet, check out the BOOST Page directly here)