Khalida is a multi-award winning performer and international instructor, born in Belgium, living in Germany. She is an experienced workshop teacher who enjoys coaching students of all levels and collaborating with artists from different fields.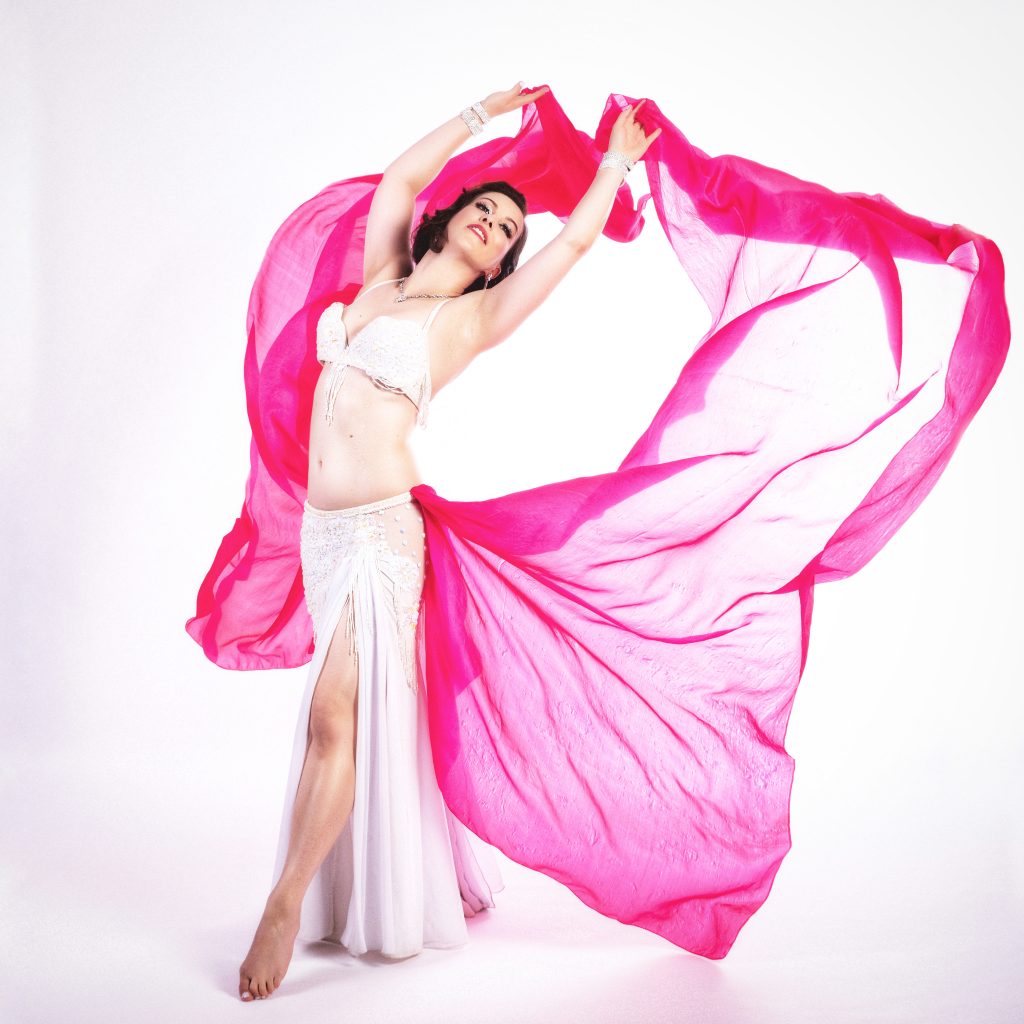 Sought out internationally for her oriental dance instruction and stage performances as well as for infusing her classes and shows with experience from other movement disciplines, her inspiration ranges from classical Ballet to body mechanics, performance theory and (Korean) Martial Arts.
Students and colleagues describe her as a gifted and generous teacher, and an engaging performer with a deep love for the art.
Her aim is to share her passion for movement, collaborate with artists and teachers she admires, and to help support good causes through her work.
"Looking back, I was a baby dancer when I took my first class with Khalida. I had been taking classes for several years and figured I pretty much knew everything there was to know. Boy, was I wrong :-)
Khalida's classes are a fun mixture of dance, technique, conditioning (ouch!), styling and music/cultural background. She was the first teacher who encouraged me to take workshops and study with as much teachers as I possibly can. She introduced me to the local bellydance community I love so much today. I can honestly say I wouldn't be the dancer I am today if it wasn't for her.
Since she moved to Germany, I can't take weekly classes with her anymore, but I still try to catch every opportunity I can to study with her. After every class, I come home with tons of inspiration and motivation! And despite her busy schedule, she always takes the time to answer any questions I may have. I consider her my coach, role model and friend.
So if you ever have the chance to study with her, don't hesitate! I'm sure you'll love her right away!"
Luna Llena, BE
Contact Khalida for information about hiring her for Shows, Coaching, Workshops, as well as for artistic Collaborations.