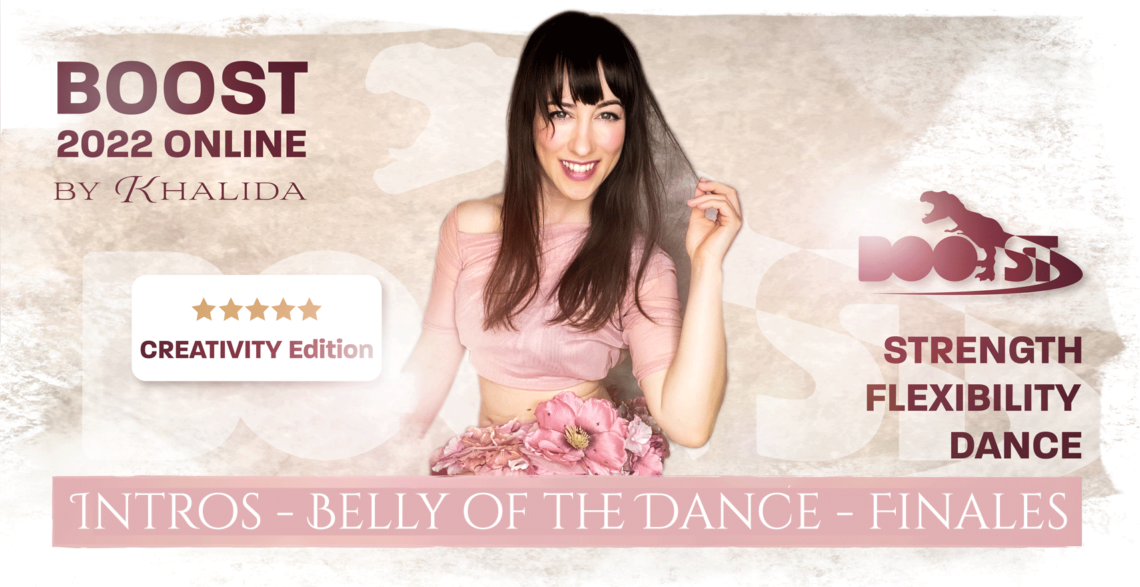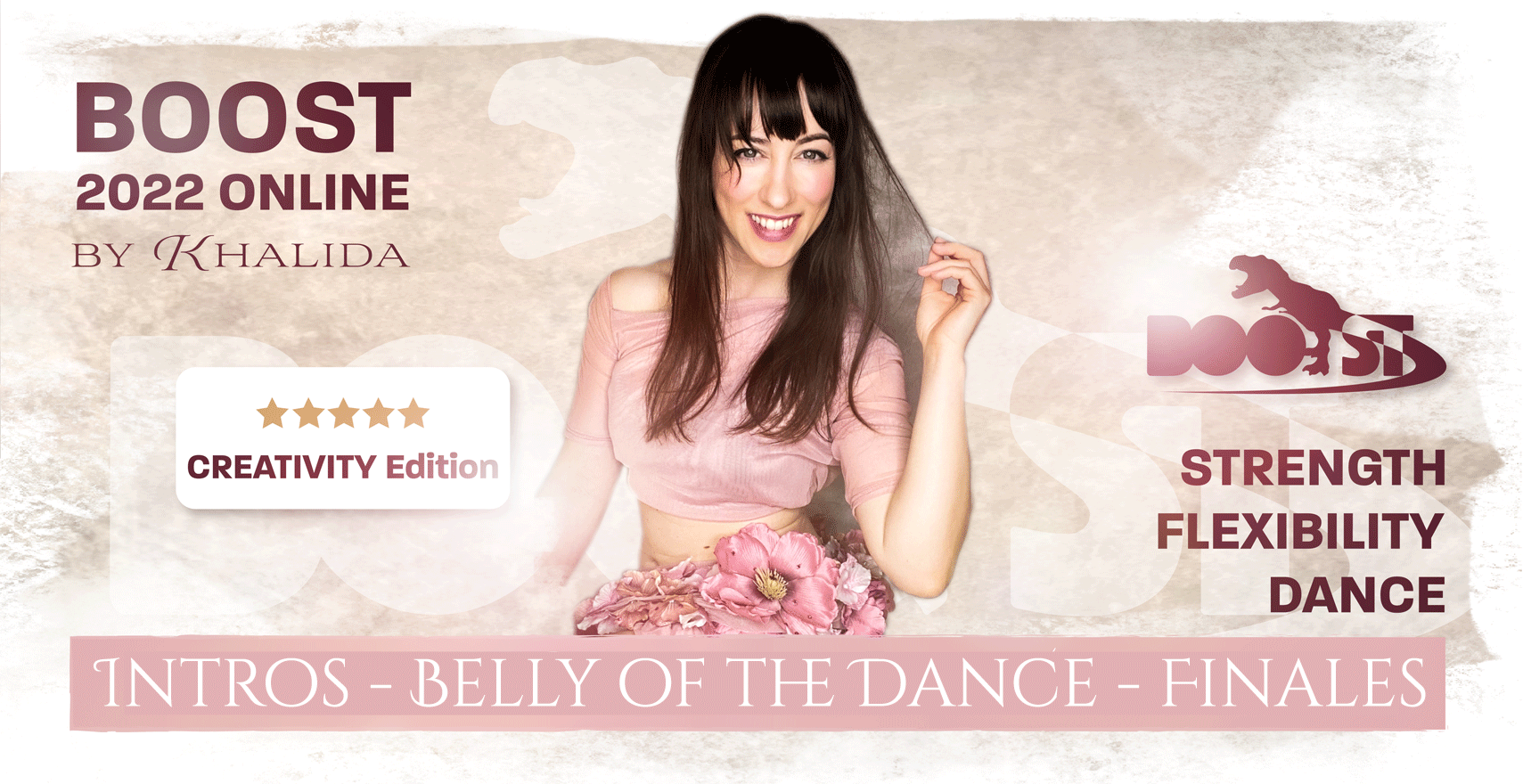 Thank you so much for being here!
Are you ready to transform the way you move forever, from the inside out?
Then scroll down to get to the BOOST 2022 Enrollment Form <3
Would you like to..
BOOST your dance skills from the inside out?
GEEK on your favorite belly dance moves?
IMPROVE your posture effortlessly?
Feel more ENERGIZED, for dance and life?
Learn how to DANCE & MOVE with confidence?
Feel STRONGER and yet more RELAXED?
Get CREATIVE no matter which level you are at?
MAXIMIZE the skills you already have?
Finally DO something for YOU?
As a FREE BONUS… learn all about IG REELS?
And best of all.. get ALL OF THIS from just 3 short sessions per week?
What will joining BOOST give you? (next to a .. BOOST!)
Positive energy
Movement motivation
Posture improvement
A Boost(har) for your mood
Clear instructions
A safe place to learn
Inspiration for dance (and life!)
Tons of practice material
A teacher who cares
Personal (if you want!) feedback
Connecting with your fellow participants
I am looking forward very much to dancing, moving and getting CREATIVE with you in 2022!
BOOST 2022 Topics
Please note: Our Main Themes for BOOST 2022 FULL YEAR are set, but the topics within may still change.
If you prefer to sign up per season separately, use these links:
Give yourself a BOOST for 2022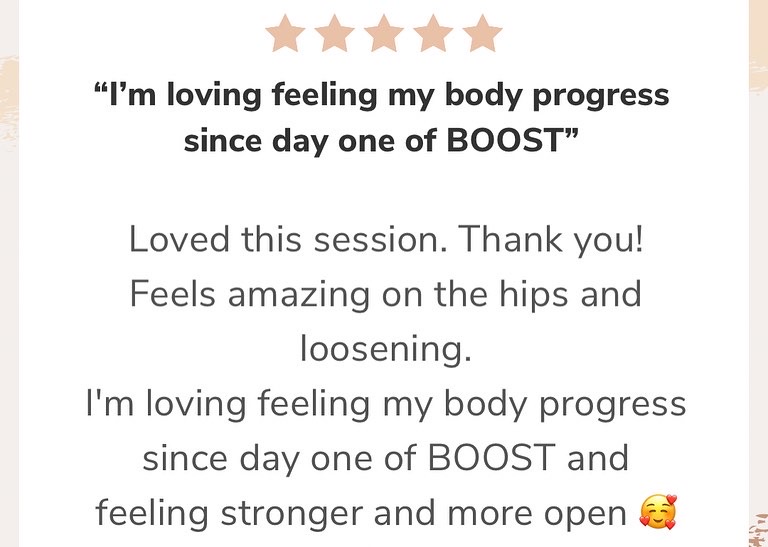 BOOST 2022 Dates
How many classes do we have? And when do we start?
We will have 3 Seasons of BOOST in 2022 (12 Weeks per Season)
BOOST22 classes will be spread across the full year
36 Weeks of BOOST Sessions
3 Classes per Week (Mo,Tu, Fr)
25-30 Minutes per Class
How to join BOOST 2022
Sign up via any of the links below to join BOOST 2022 (Includes Recordings!)
Become a FULL YEAR BOOSTie
Become a SEASONAL BOOSTie
YES – Sign me up for Season 3: FINALES (Enrollments open Aug '22)
(*)  Do I have to pay VAT/BTW/MWSt?
If you live outside of the US, then most probably YES. You can calculate the VAT % for your country HERE
VAT/BTW/MWSt for your country will be calculated/shown in USD on checkout on your payment page
You can generate a VAT-invoice via your receipt for your administration
If you have any other questions, please don't hesitate to email me!
YOUR TEACHER:
Kim Khalida Bech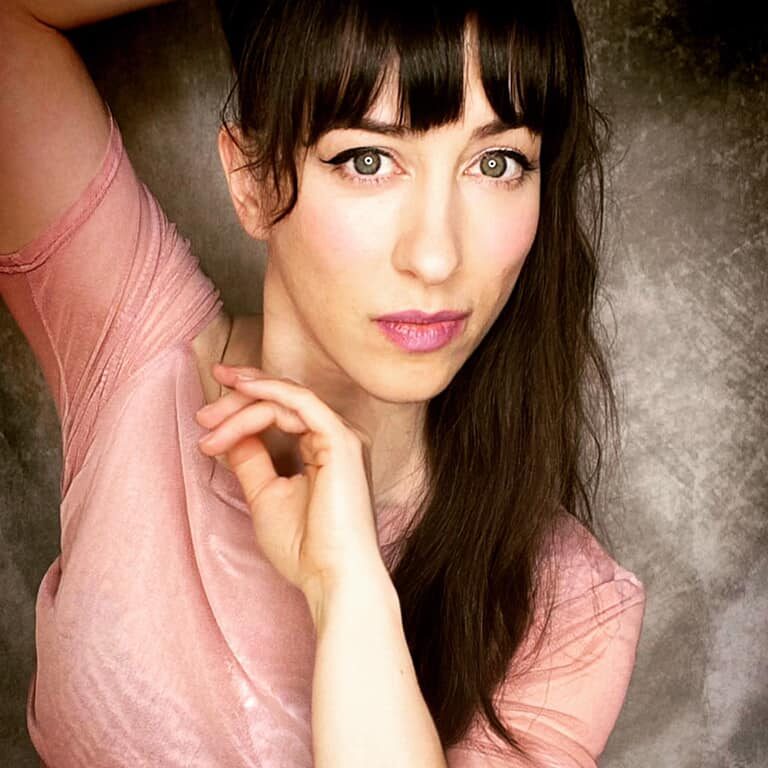 Hello there! I'm Kim, also known as Khalida (meaning 'forever' :)) Dance. I grew up in Belgium, and I'm now living in Germany.
I've been instructing and performing oriental dance for 19 years, teaching internationally at workshops and events.
My specialty is combining ideas and best practices from different movement fields (including Korean Martial Arts) to help dancers, teachers and students of all levels improve their dancing from the inside out.
For my BOOST Program Exercises I draw inspiration from classical Ballet, Belly Dance, Bodywork, Physiotherapy as well as various types of Martial Arts I study (Tae Kwon Do and Korean Sword Art/Haidong Gumdo)
My main goal is to empower as many dancers as possible to practice safely, move freely and keep on expanding their dance potential indefinitely.
Together we'll transform the way you move from the inside out.
What will happen after you hit 'I want this!'?
You'll get an automagic email if your enrollment was successful (if you don't see it, let me know)
I will do a BOOSTie welcome dance for you in my mind :)
If you're on FB, you'll get access to our BOOSTie FB Group
That's it!! Happy to welcome you to BOOST 2022!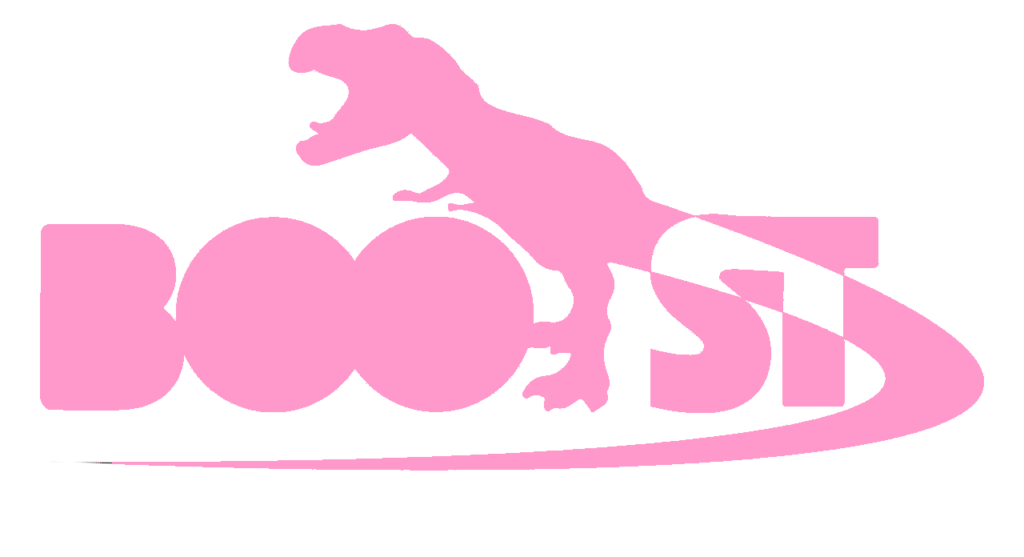 Contact me for any questions:
If you have any questions about the Khalida Online 2022 BOOST Program, don't hesitate to Email me!
I'm looking forward to sharing the BOOSTie Online 2022 adventure with you.
Much love, and see you soon!
xx Kim/Khalida
TESTIMONIALS:
What participants are saying
About the online BOOST classes:
"I originally signed up for Khalida's BOOST classes because I saw she was offering a silk veil series, and that happened to be a topic I was working on at the time. I'm really glad I did! Although I normally prefer to focus my training on all things Egyptian, I have found these classes, and Khalida's approach to teaching, incredibly helpful.
I'm not a naturally coordinated person, and I've often found my dancing is held back by muscle imbalances and body awareness issues, which aren't addressed in most bellydance classes.
So I really appreciate that Khalida breaks each topic down to its absolute basics and goes through the underlying anatomy, with carefully chosen exercises to activate and release exactly the right muscles for each movement.
It is like a multidisciplinary bodywork class designed especially for the physical demands of bellydance!
I can already tell after a few months that this is helping to give me a much stronger physical foundation for all of my dancing, which I can take with me into whichever styles I am studying.
It really is BOOSTing the overall level of my dancing! Plus, the short classes are a lovely low-pressure way to unwind with movement, after a day of working at my desk :)"
– R. United Kingdom
———————-
"I love Khalida's approach : on Monday strength exercises, on Tuesday relaxation and on Friday we dance.
These 30-min sessions are quite intensive, but a lot of fun.
Afterwards I'm bursting with energy!
Since Khalida does not only master belly dance, but also studies ballet and Korean sword, she teaches differently from other teachers.
I signed up for the Super Student packages because real-time zoom classes seem to motivate me more: Khalida gives immediate and effective feedback during the class that will help you to improve your dance in a correct way.
After each BOOST series, your dance is transformed completely.
My shimmies are a lot stronger, my posture is improved and when I dance I focus on a lot more than only 'dancing'.

I would recommend these classes for everybody: from beginners to advanced."
– S. Belgium
———————-
"As someone who has been dancing for many years, I have found Khalida's online veil BOOST classes invaluable to build upon and develop my technique and to learn new skills so that I can take my dancing to the next level.
Khalida is highly knowledgeable, her warm and giving personality make her online classes an absolute joy and I highly recommend them!
I found the cross training and strengthening exercises really helpful too."
– C. UK
———————
"Khalida is the most amazing teacher and taught me during her online courses so much on posture, travel steps and dancing with a veil.
I have been belly dancing for over 10 years now, but she keeps on amazing me on the different aspects there are (you really can never stop learning!) and teaches in detail everything you need to know in order to be a better dancer and have more confidence.
Khalida takes the time to explain everything in dept, and because I have access to the recordings, I can keep on training whenever I have time, wherever I am (even when waiting for the train to work!)
I will for sure keep on following her online BOOST classes in the future, and I can recommend her to everyone who wants to keep on growing and perfecting their dance."
– K. Belgium
————————
"Looooooving your 30min sessions!!
Gives me so much new knowledge and inspiration both for myself and my teaching."
C. – Sweden
——————-
"I have started Khalida's online July course (posture & arms BOOST) with the main aim to keep moving throughout the summer.
As the classes progressed, I noticed that the posture of my body was changing, even when I was not dancing!
In my daily life (but also during dancing), I have the tendency to have a closed posture, meaning that my shoulders tend to 'hang' to the front of my body.
By the end of the 4 weeks of this series, my posture had completely reversed!
My shoulders are much more open now and this translates in more confidence, an unexpected bonus.
I am much more aware of my body now, and I tend to self-correct naturally whenever I feel a 'slouch'. Additionally, my dancing has changed, especially my arms.
There seems to be much more freedom in my movements now.
I recommend Khalida's online classes heartily, as there is something in these classes for everyone of each dance/movement level.
Not only your dance will benefit, but you will feel the positive effects in your daily life as well!"
– K. Belgium
———————
"When I booked the first month (BD Basics) I didn't plan on doing all three sessions per week – I'm already super flexible and do my own strength training.
But when I joined those cross trainings I soon realized how great this combination really works: on Mondays and Tuesdays you prepare yourself by working on strength and mobility, but mostly on connecting with your body.
This new awareness then helps you make great leaps of improvement during the Friday dance sessions.
This program of bodywork and dance let me see unexpectedly huge effects – on a belly dance-teacher and dance-student with 22 years of classes!
So if you love Khalida's graceful elegance and are ready for some deep but fun bodywork-classes: join us!"
S. – Germany