DancEscapade is a three day dance getaway on the Greek island of Crete, that aims to bring dancers together who share a common love for movement, nature, culture, amazing food and sun and fun.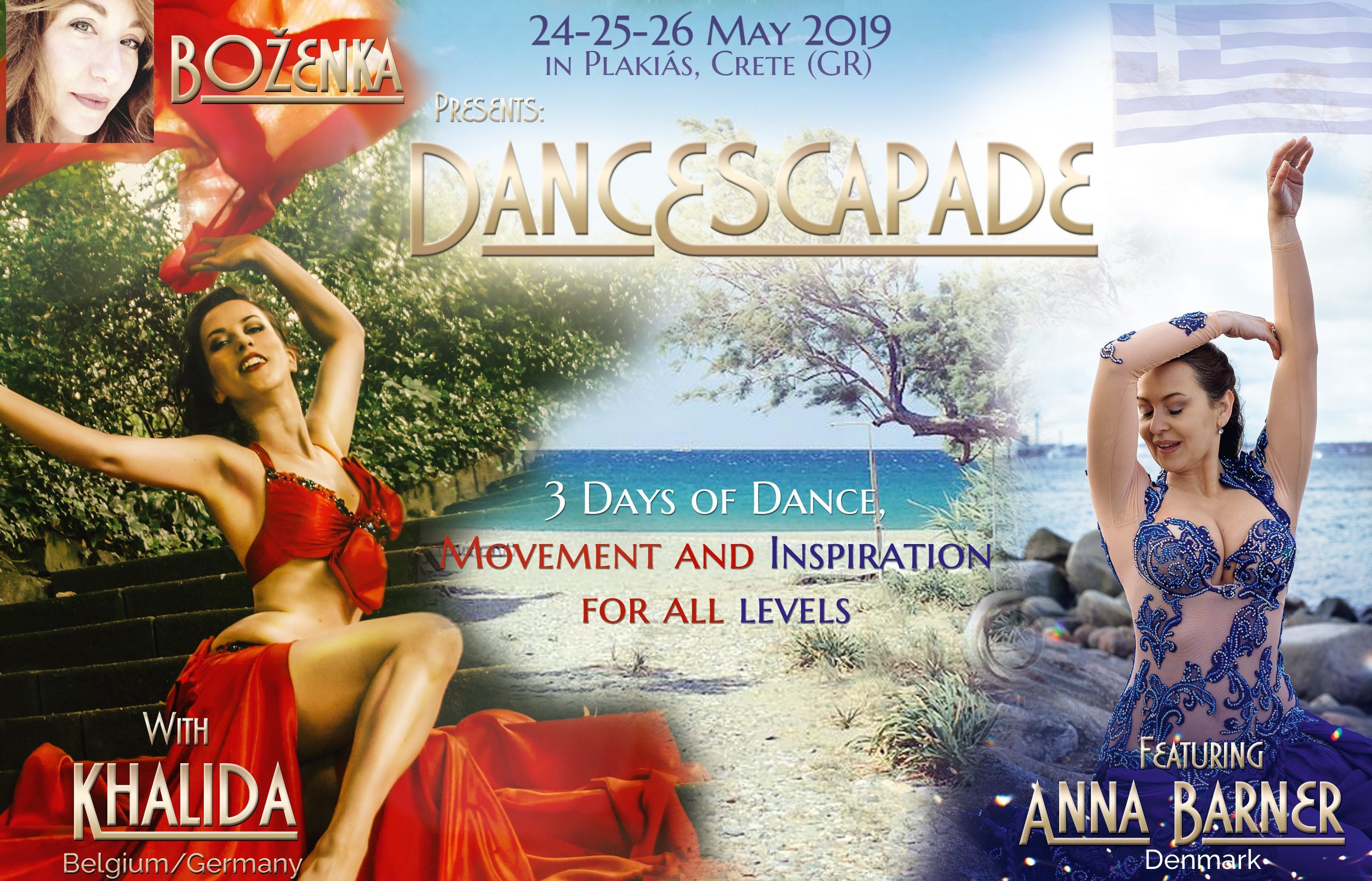 We are very excited to present the 2019 edition of DancEscapade, featuring Anna Barner of Denmark as a guest teacher on 24-25-26th of May, 2019.
Enrollments are now open – Limited number of participants!
About DancEscapade

This unique collaboration between Bellydance Superstar Boženka, who hosts this project in her home studio by the sea, and Belgian Superstar Khalida, who is sought out for teaching Oriental style as well as other disciplines fused into her classes, brings together an array of dancers from all over Europe. A weekend of working on technique, sharing dance performances and meeting new friends is what it is all about.
Multi-levels of dance training meld together to form an incredible atmosphere of learning and understanding. Group discussions are part of the curriculum too, allowing it to be an unforgettable and intimate experience. We welcome dancers from all walks of life to join our community of those who find joy in dance.
"An inspiring break in a wonderful place – We can dance with amazing teachers and rest on the beach." – Marie-Fleur, France
The DancEscapade Weekend Includes:
A sunset welcome drink by the beach/studio on Thursday evening
12+ Hours of high quality classes at Boženka's Studio by the Sea
Daily lunches at the studio on class days (Friday, Saturday, Sunday)
Hafla/ Studio party with optional performance opportunity on Saturday
Airport pickups and dropoffs on Thursday/ Monday 23rd/27th May 2019.
Price

550 Euro
Date

Fr-Sa-Su 24-25-26th May, 2019
Teachers 2019

Boženka (Cuba/ USA)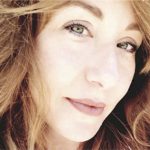 Boženka is a world renowned dancer, performing and instructing in over 50 countries.
Her 20 year dance career highlights include touring with Bellydance Superstars, being choreographer to pop star Shakira and directing her own dance school in Miami, Florida before permanently residing in Greece.
She is a mentor to many professional dancers worldwide, including Khalida, whom she has taken as a partner for this unique project.
Khalida (Belgium/ Germany)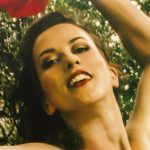 Khalida is a multi-award winning performer and international instructor, born in Belgium, living in Germany. She is an experienced workshop teacher who deeply enjoys collaborating with artists from different fields.
She is sought out for not only her Oriental dance instruction but also for infusing her classes with experience from other movement disciplines, ranging from classical Ballet to body mechanics, performance theory and Martial Arts.
Anna Barner (Denmark)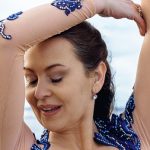 Anna Barner has dedicated her life to Oriental Dance. She works full time as a performer and teacher from her base in Denmark. Her engaging and rewarding instruction is internationally recognized, and her extensive knowledge and experience has resulted in several publications, including two books.
She is a role model on how to make Oriental Dance an art form as well as a business model. She works professionally on both aspects and has created a successful dance career. Her focus is to teach the Scandinavians about Oriental Dance. During the last 25 years, she has taught numerous workshops in Denmark, Norway, Sweden and Iceland and performed in countless events, shows and festivals.
Anna's passion has also reflected her education. Her bachelor of education thesis was about "Middle Eastern Music" and continued with her Master thesis "Belly Dance as Female Body Awareness"; Graduate as Master in Sports and Welfare from University of Copenhagen.
She was the first winner of the Raks Sharqi Contest in Berlin in 2004, as well as five time winner of different Scandinavian Belly Dance contest, most recently in 2016 at Danish Open Belly Dance Fusion. Every summer Anna organizes a large training camp in Denmark, offering bellydancers of all levels and backgrounds the opportunity to train, learn, network and socialize.
Enrollment procedure

Enrollment fee (275 Euro) is payable via bank transfer or paypal after enrollment via the form below.
Remaining balance (275 Euro) is to be paid in cash, on the first day of arrival at the DCP event
If you'd prefer to pay the full amount (550 Euro) on enrollment or in cash please let us know via the form.
Refund Policy

There can be no refunds for this event. In exceptional circumstances we will allow a transfer of your enrollment in case you find another participant who is willing and able to take your place.
Enrollments
Enrollments are now open via the form below – Limited number of participants!
Error: Contact form not found.
Accommodation Tips
A list of DCP-approved and recommended hotels/ B&Bs will be added on this page shortly.
Location
All classes will be held at Boženka's Studio @ Mes Tin Ammo in Plakiás, Crete (GREECE) – See pictures below:
Impressions
DancEscapade 19-20-21st May 2017 in Plakiás, Crete (GR)
We look forward to welcoming you in Crete!
Team DancEscapade,