Study with Khalida from home!
During the coming months I am offering the opportunity to take 'Virtual private classes' with me, in the form of live (Facetime/Whatsapp or Skype) video chats, Zoom classes or as written feedback via email.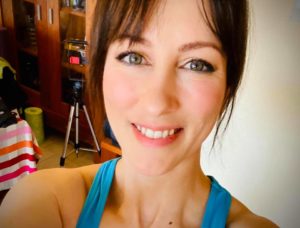 This method is especially useful for technique tweaks, choreography work, and input on specific items.
I also offer shorter 'Dance Talks' for quick questions and advice.
If you'd like to set up a session or receive more info about prices and possible dates, simply send me an message via the Contact form!
Topic Inspiration

Reviewing or brainstorming choreographies
Technique
Props
Concepts (improvisation, taxim, rhythms, musicality, dancing with live music)
Fitness
Styles
Competition advice
Stage craft
Other topics: See workshop topics list.
To check what the possibilities are and/or to set a date: Email me or visit the Contact form