2018
August
Fr-Sa-Su 24-25-26 August 2018 – Aachen, DE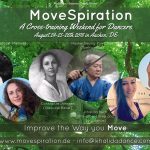 MoveSpiration – A crosstraining weekend for dancers in Aachen, DE (near the BE/NL border).
Enrollments & Info: www.movespiration.de – Only 2 spots left!
November
Sa 24 November 2018 – Brussels, BE – Oriental4Children – Show – NEW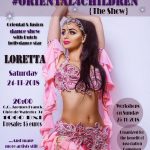 Oriental4Children show featuring Loretta of NL in Brussels, BE on Saturday 24th of November 2018.
All proceeds of the show and Loretta's workshops(!) will be donated to Dance4Children.
Tickets & Info: info@dance4children.be
2019
February
Fr-Sa-Su 01-02-03 February 2019 – Holbaek, DK – Workshop Weekend with Khalida – NEW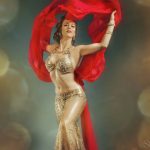 I am looking forward very much to returning to Holbaek, Denmark for the third time, teaching a full weekend of bellydance workshops.
Enrollments via www.holbaek-mavedans.dk
More details to follow soon!
Sa-Su 09-10 February 2019 – Würselen, DE – Boženka Love Workshop Weekend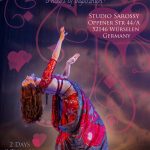 2 Days of pure bellydance bliss with the legendary Boženka (Cuba/USA)!
Enroll & Info: www.khalidadance.com/bolove – SOLD OUT! Waiting list opened
May
Fr-Sa-Su 24-25-26 May 2019 – Plakiás, Crete (GR)- DancEscapade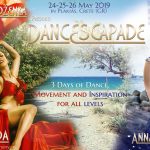 DancEscapade is a three day dance getaway on the Greek island of Crete by Bozenka and Khalida – Featuring Anna Barner of Denmark
Enrollments & Info: www.khalidadance.com/DCP
"You're just awesome Khalida!!!! A true professional. Strong, dedicated and humble. You keep growing and challenging your self as an artist."