Interested in hosting Khalida for Workshops and/or a Show? Click here for the Contact Form.  Bookings now open for 2020/2021.
2019
December 2019
Su 08th December 2019 – Würselen, DE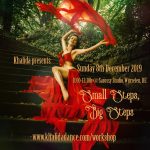 I am looking forward to teaching a workshop 'Small Steps, Big Steps – Traveling in Style' in Würselen, DE this December 8th, 2019 – in honour of the beautiful Noémie Danse of Belgium <3
Limited number of participants!
Enrollments & Info: www.khalidadance.com/workshop
2020
May
Fr-Sa-Su 22-23-24 May 2020 – Plakiás, Crete (GR)- DancEscapade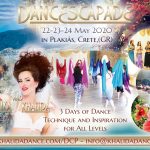 DancEscapade is a three day dance getaway by Bozenka and Khalida, featuring a hafla and workshops for all levels in Plakiás, Crete (Greece)
Enrollments for the May 2020 edition are now open.
Limited spots available!
Enrollments & Info: www.khalidadance.com/DCP
July 2020
Th-Fr-Sa-Su 23-24-25-26th July 2020 – Eschweiler & Aachen, DE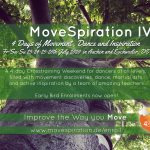 MoveSpiration – 4 days of Movement Inspiration and Crosstraining by my favourite teachers – Accessible for dancers of all levels!
Featuring movement basics, ballet, floorbarre, bellydance, taekwondo, haidong gumdo and taiji/qigong – July 23-24-25-26th 2020 in Eschweiler/Aachen, DE (near BE/NL border)
Looking forward very much to this edition – Limited number of participants!
EARLY BIRD ENROLLMENTS NOW OPEN!
Enrollments & Info: www.movespiration.de
More updates coming Soon!
"Looking back, I was a baby dancer when I took my first class with Khalida. I had been taking classes for several years and figured I pretty much knew everything there was to know. Boy, was I wrong :-)
Khalida's classes are a fun mixture of dance, technique, conditioning (ouch!), styling and music/cultural background. She was the first teacher who encouraged me to take workshops and study with as much teachers as I possibly can. She introduced me to the local bellydance community I love so much today. I can honestly say I wouldn't be the dancer I am today if it wasn't for her.
Since she moved to Germany, I can't take weekly classes with her anymore, but I still try to catch every opportunity I can to study with her. After every class, I come home with tons of inspiration and motivation! And despite her busy schedule, she always takes the time to answer any questions I may have. I consider her my coach, role model and friend.
So if you ever have the chance to study with her, don't hesitate! I'm sure you'll love her right away!"
Luna Llena, BE