Interested in hiring Khalida for workshops and/or shows? Contact us for more information.  Bookings now open for 2019/2020.
2019
June
Su 16 June 2019 – Oostkamp, BE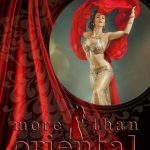 On Sunday, June 16th, 2019 I am happy to be part of the gala show at More Than Oriental in Oostkamp, BE
Check the FB Event Page for all details
Tickets now available!
Info & Tickets: Huguette.creyf@telenet.be
Fr-Sa-Su 28-29-30 June 2019 – Bouillon, BE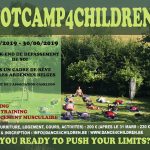 Dance4Children presents:
Bootcamp4Children 3 – A weekend of kickboxing workouts, yoga and stretching with a small group in the beautiful Belgian Ardennes.
All proceeds will be donated to a good cause.
Only 2 spots left!
Enrollments & Info: info@dance4children.be
July
Sa-Su 13-147 July 2019 – Brussels, BE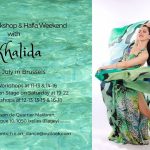 I am very happy an honoured to be featured for a weekend of workshops and a hafla in Brussels, BE this July 13-14th
Hosted by the lovely Heidi Era of H.E.Art Dance <3
Enrollments are now open!
Enrollments & Info: h.e.art_dance@outlook.com
August
Fr-Sa-Su 23-24-25 August 2019 – Aachen, DE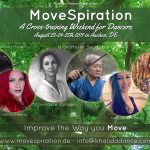 MoveSpiration – A crosstraining weekend for dancers in Aachen, DE (near the BE/NL border)
I am looking forward very much to the third edition of this very special-to-me event.
The 2019 MSP Weekend sold out very quickly, but we have opened a waiting list for those of you who are interested in joining in case a spot becomes available.
SOLD OUT – Waiting list opened!
(Waiting List) Enrollments & Info: www.movespiration.de
2020
May
Fr-Sa-Su 22-23-24 May 2020 – Plakiás, Crete (GR)- DancEscapade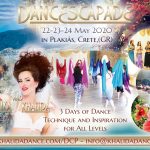 DancEscapade is a three day dance getaway by Bozenka and Khalida, featuring a hafla and workshops for all levels in Plakiás, Crete (Greece)
Enrollments for the May 2020 edition are now open.
Limited spots available!
Enrollments & Info: www.khalidadance.com/DCP
More updates coming Soon!
 "Happy Friday! I wanted to end my first week back on a super happy note and reminisce about a few of the "Epic Things I Learned" in 2013.
The first thing that comes to mind is a 3-day private Veil Intensive I booked with Khalida in May. I'm not exaggerating AT ALL when I say I learned so much that I *still* haven't processed everything!
Not only did we work on technique and choreography, but she gave me powerful insight into posture, stage dynamics and transitions that no one else has ever revealed to me. I had so many "aha!" moments! So yeah… thank you Khalida!
To anyone reading this, book her for an intensive! Book her for a private lesson or two! You will be AMAZED!"