Our next event at Studio Sarossy is coming up – the Summer Love Specials!
3 Thursday evenings in August with 3 fantastic international guest instructors teaching 2 workshops each, sharing their favorite topics with us:  Amirah of Belgium (14th of August) with Tribal Fusion, Queenie of Belgium (21st of August) with Drum Solo techniques and choreo and Nargis of NL (28st of August) with Drills and Zills. Not to be missed!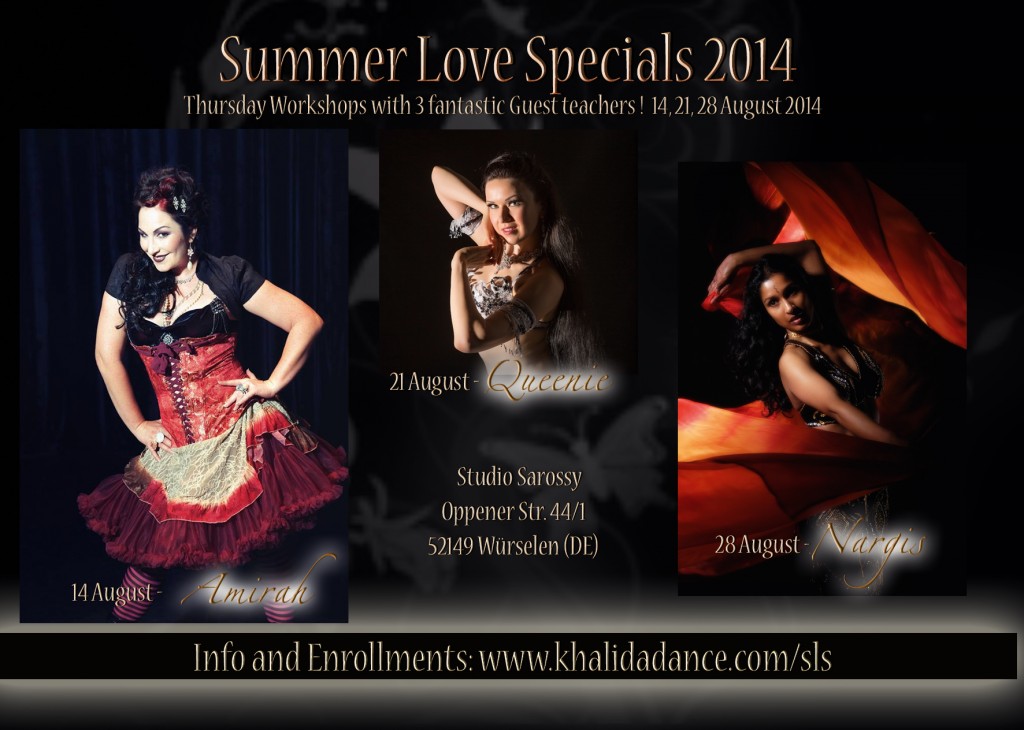 Pre-registration is a must, as we need a minimum of 6 enrolled participants per date – See our SLS Page for more info.
Hope to see you there, too!