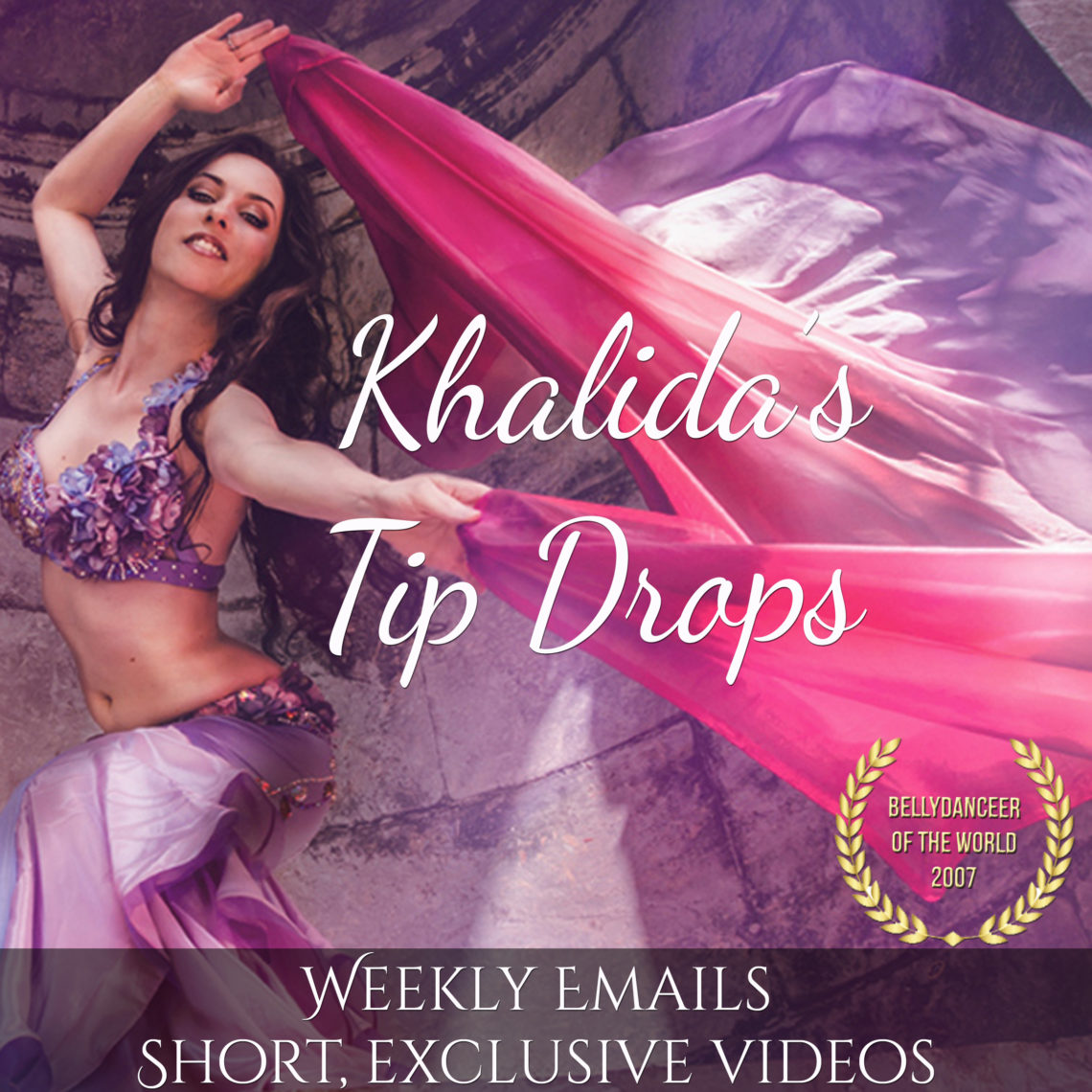 NEW – Khalida's Tip Drops!
Where can we keep finding inspiration as dancers? How do we keep growing continually?
Are you on the lookout for ways to keep on developing yourself as a dancer? Do you want to keep learning and growing? Then you've come to the right place :)
I will share with you my personal ideas and thoughts with on optimizing your practice, as well as quick tips on how to keep consistently improving your movement and learning skills for years to come.
Join my Tip Drops Membership for motivation and to stay in 'learning mode' every week :)
With this membership you will receive weekly emails from me directly to your inbox.
It's like having a 'pocket Khalida' with you, to coach you and guide you whenever you need it.
For years I have been looking for a way to be able to share in more detail what I learned from:
my personal experiences in practicing, performing and teaching belly dance
inspiring books, podcasts and videos on movement, mastery, and learning
getting 'live' practice in learning and performing (even competing!) in different art forms (belly dance, classical and contemporary ballet, taekwondo and haidong gumdo/korean sword art)
being lucky enough to be able to study intensively with several amazingly knowledgeable, capable and inspirational teachers every week.
Sometimes a quick tip or a simple exercise can make a world of difference.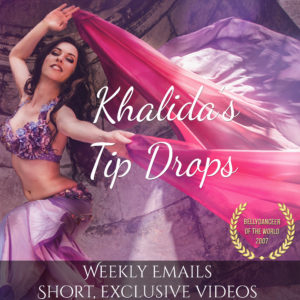 Try it for yourself below with these FREE sample videos!
Would you like to receive quick videos like these directly to your mailbox every week?
You can! :)
Sign up here to join the Tip Drops membership and get started right away!