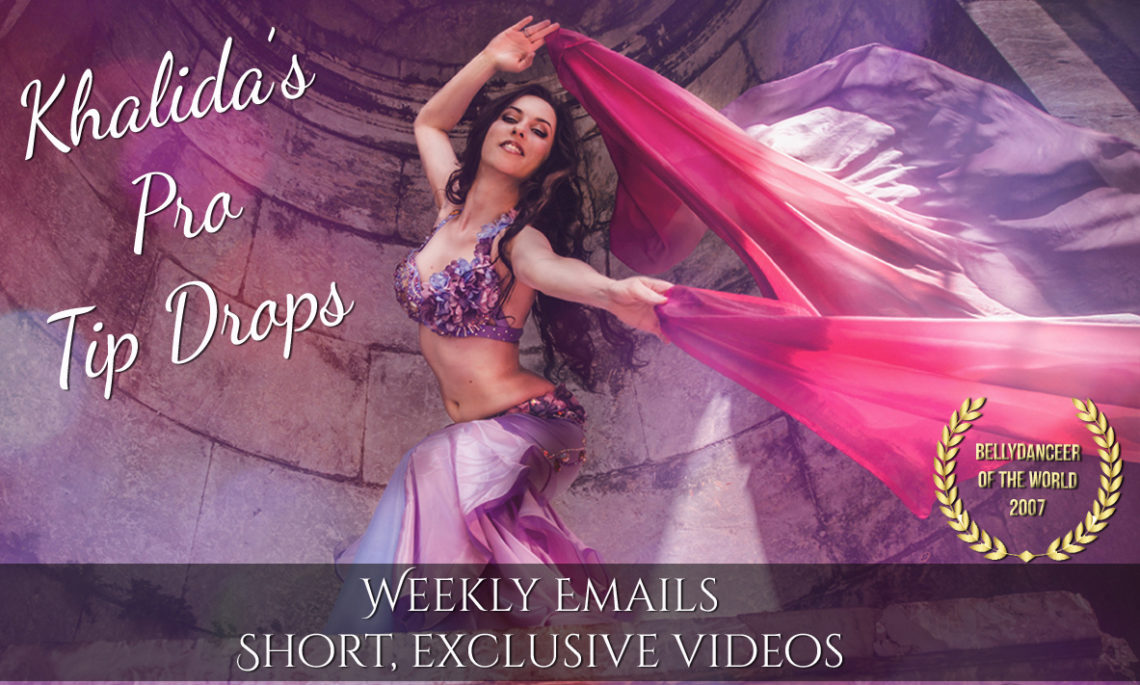 NEW – Khalida's Tip Drops!
For years I have been looking for a way to be able to share in more detail what I learned from:
my personal experiences in practicing, performing and teaching belly dance
inspiring books, podcasts and videos I've encountered on movement, mastery, and learning
being lucky enough to study with a team of amazingly knowledgeable, capable and inspirational teachers every week
getting 'live' practice in different art forms (belly dance, classical and contemporary ballet, taekwondo and haidong gumdo/Korean sword art)
experience the magic of cross training, both for art and for life.
I would like to use this as an opportunity for you to learn along with me, to stay inspired and connected, and to keep your growth momentum going in the most easy and convenient way possible.
PS: Fun fact! I chose my dance name, 'Khalida', because it means 'forever, everlasting' – This is a way for me to try and help others who – like me! – want to keep dancing, developing and growing. Always.
Check out the video below for a free Tip Drop tryout: