Downloadable/Streaming instructional videos with Khalida
Dance with me from home or at your studio! Click on the images below to see the description, price and 'add to cart' button.
Note: Use code 'CARE' this March for 25% off all Online Classes and Class Packages
Free Follow-Along Videos with Khalida
Free video packages and follow-along videos for download and streaming.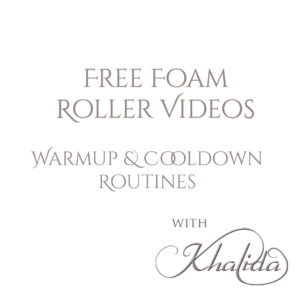 All you can Dance –  All Khalida's Online Tutorials in one Package!
All of  my online classes in one place – over 29 hours of practice material, with new videos being added continuously!
Available options:
Currently available Instructional Videos with Khalida
For download and streaming. Prices (without VAT) are shown as you click on the image.
PS: Check out my KDanceOnline FB Group for FREE class excerpts and Live! FB Mini Dance sessions every weekday at 12:30 CET.
Click here for the DVD versions.
New! Instructional videos in benefit of Dance4Children:
All proceeds of the videos/video packs below will go in full to the projects supported by www.dance4children.be <3
Click on the images below to see description details and choose a donation price!