Interested in hosting Khalida for Workshops and/or a Show? Click here for the Contact Form.  Bookings now open for 2020/2021.
2020
January 2020
Wednesday 08 January 2020 – Beringen, BE – WS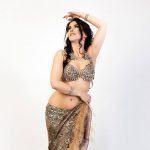 I'm very much looking forward to teaching a Workshop 'Taxeem for Baladi' in Beringen, BE on Wednesday, 8th January 2020 hosted by the lovely Johanna of Belgium.
Update: This workshop has SOLD OUT!
For details see WS FB Event Page
Sa-Su 25-26 January 2020 – Brussels, BE – Oriental Romance II


This January 25-26th Lou Pradas of Belgium is organising Oriental Romance II – a lovely and cosy festival with workshops, galashow, hafla and open stage in Brussels, BE
I will be teaching a workshop 'balletic moves for bellydance' on Saturday afternoon, as well as performing in the Saturday evening show.
Enrollments now open!
For Show Tickets/Workshop Enrollments (limited spots available!) see www.loupradas.com/oriental-romance
May 2020
Fr-Sa-Su 22-23-24 May 2020 – Plakiás, Crete (GR)- DancEscapade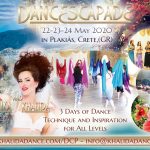 DancEscapade is a three day dance getaway by Bozenka and Khalida, featuring a hafla (with optional performance spot for participants) and workshops for all levels in Plakiás, Crete (Greece)
Enrollments for the May 2020 edition are now open.
Limited spots available!
Enrollments & Info: www.khalidadance.com/DCP
July 2020
Th-Fr-Sa-Su 23-24-25-26th July 2020 – MOVESPIRATION – Eschweiler/Aachen, DE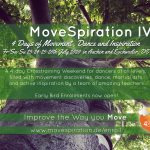 MoveSpiration – 4 days of Movement Inspiration and Crosstraining by my favourite teachers – Accessible for dancers of all levels!
Featuring movement basics, ballet, floorbarre, bellydance, taekwondo, haidong gumdo and taiji/qigong – July 23-24-25-26th 2020 in Eschweiler/Aachen, DE (near the DE/BE/NL tri-border area)
Looking forward very much to this – Limited number of participants!
EARLY BIRD ENROLLMENTS NOW OPEN!
Enrollments & Info: www.movespiration.de
More events and updates coming soon!
"There would be so many positive things to say… but, this time, I would just add : Thank you, Khalida, for sharing your knowledge with us, helping us grow with your teaching and, above all, making us dream with your dancing! <3"

Zahra, BE