Gratis Versand ab 50,-€ Bestellwert!
Siehe Khalidas KDanceOnline FB Gruppe für ein GRATIS 30-Minuten online Doppelschleier Kurs.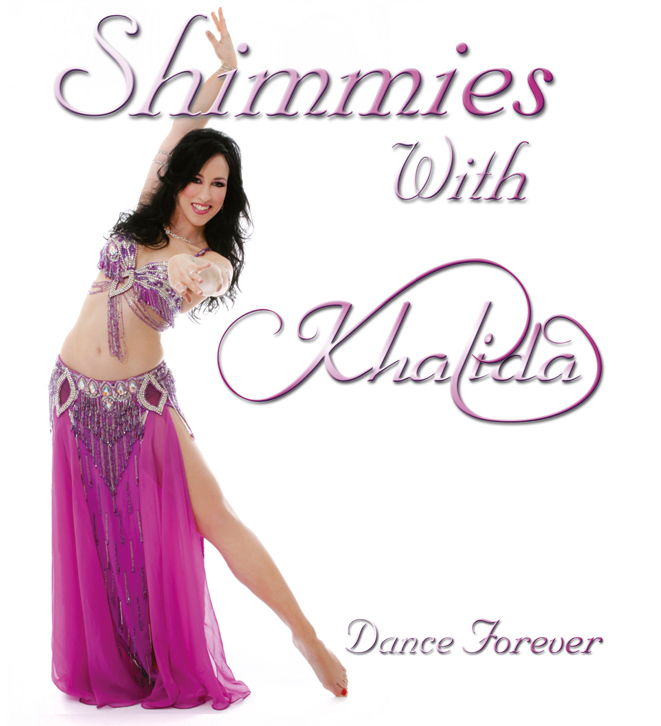 Shimmies with Khalida
Shimmies with Khalida - Shimmy techniques, conditioning exercises, stretches and layering
€15.00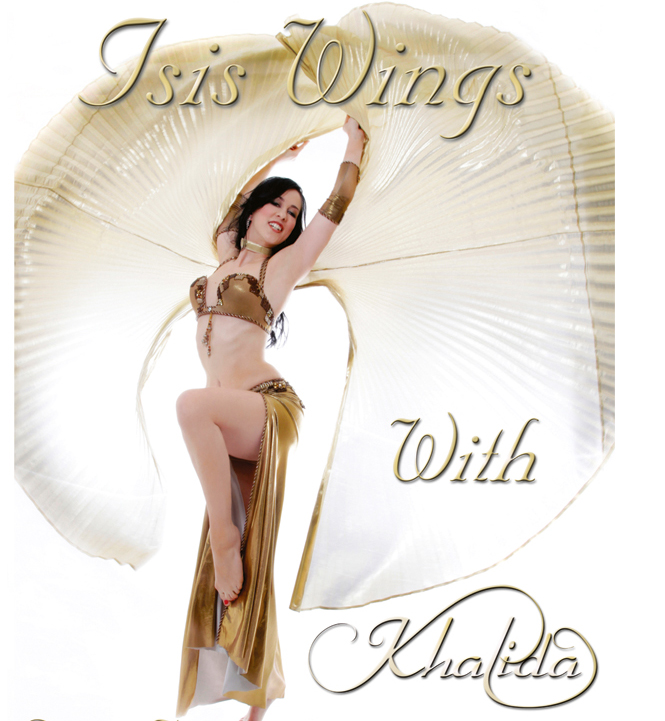 Wings with Khalida
Isis Wings with Khalida - Wings basics to advanced - technique and combinations for solos and duets
€15.00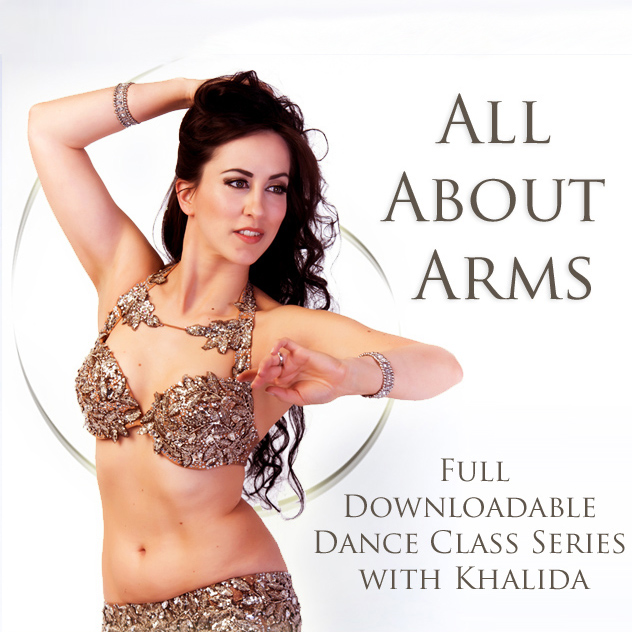 Arms 2-DVD Set
All About Arms DVD Set - Technique and Combinations for Hands and Arms
€20.00
Oriental Choreography with Khalida
Oriental Choreography instructional DVD with Khalida - Including Choreo Notes!
€15.00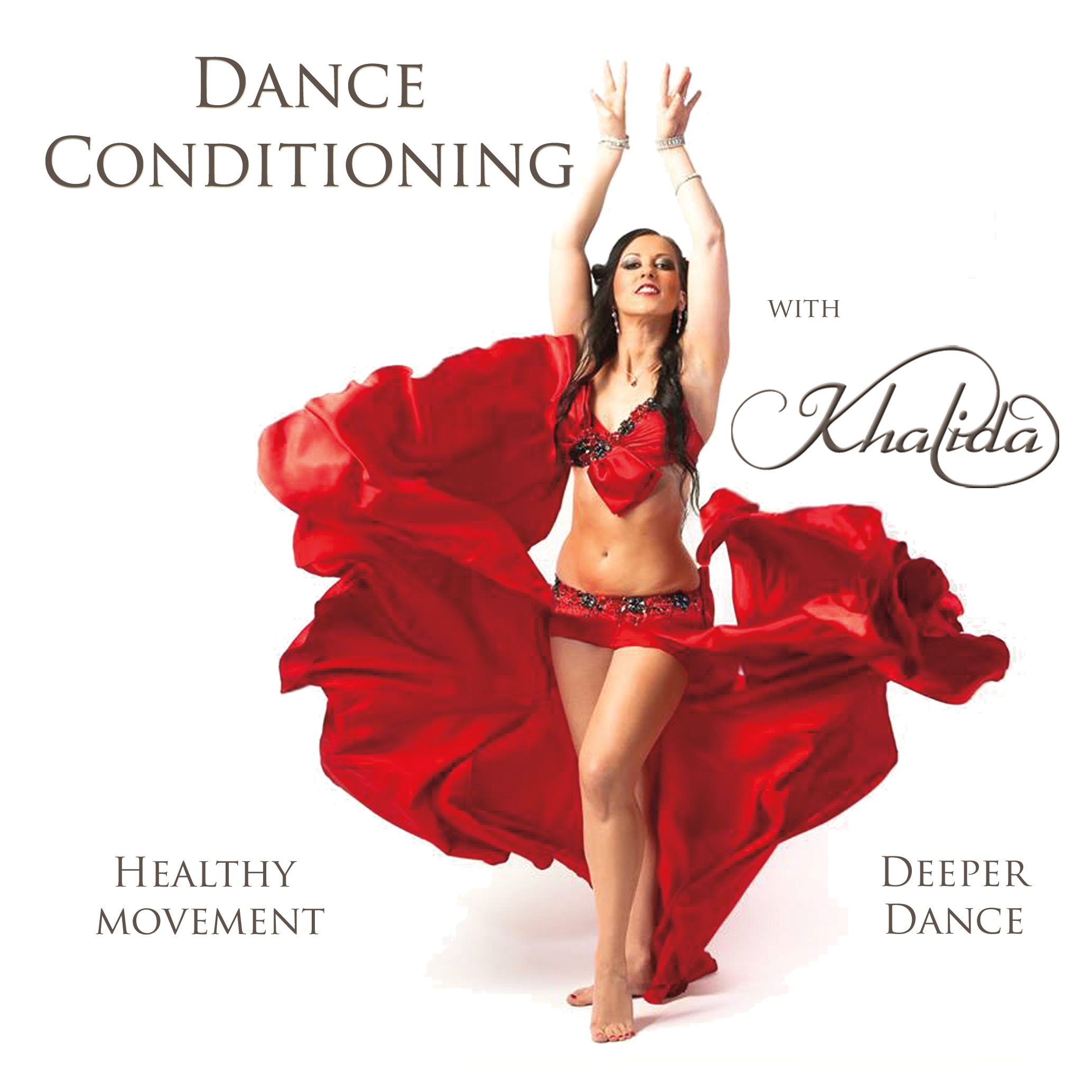 Dance Conditioning
Dance Conditioning with Khalida - Healthy movement, deeper dance
€15.00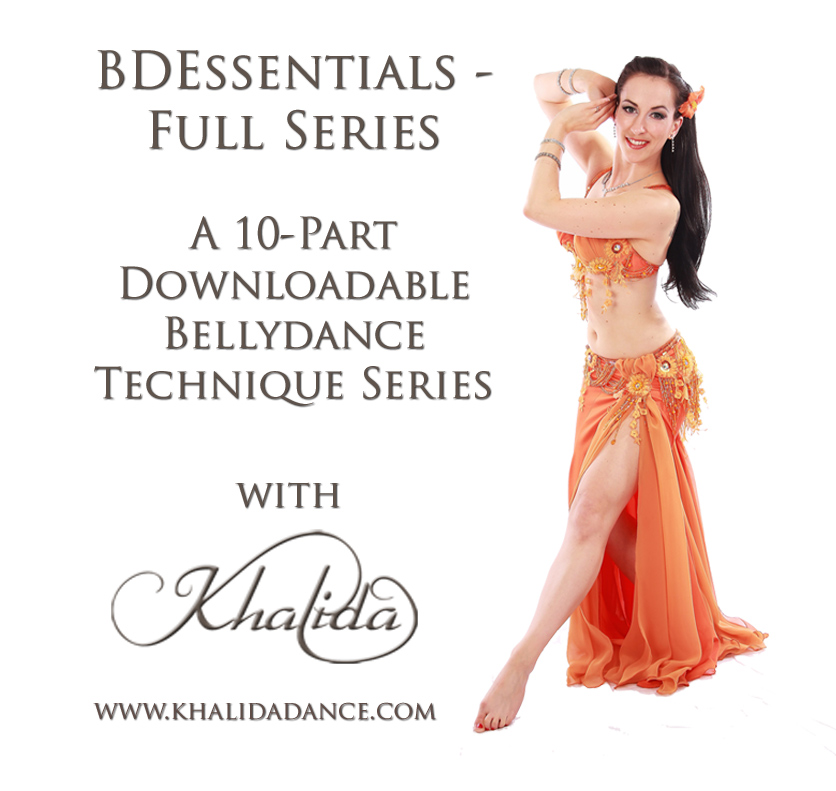 BD Essentials - Full Set (10 DVDs)
BDEssentials Full DVD Set - A 10-part BD technique series
€75.00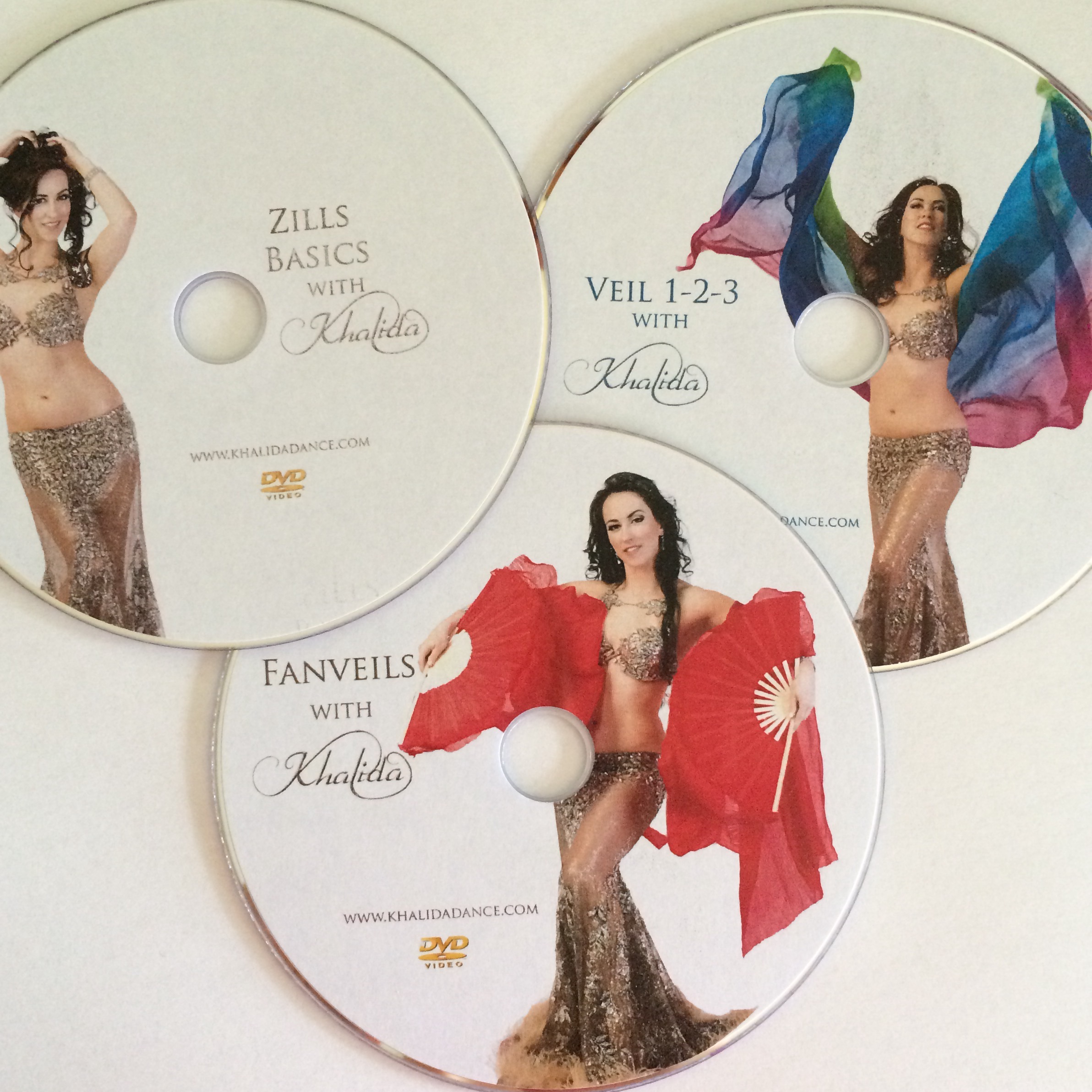 Props Pack 3 DVD Set
All 3 Props DVDs with Khalida - Veil 1-2-3, Fanveils and Zills Basics
€25.00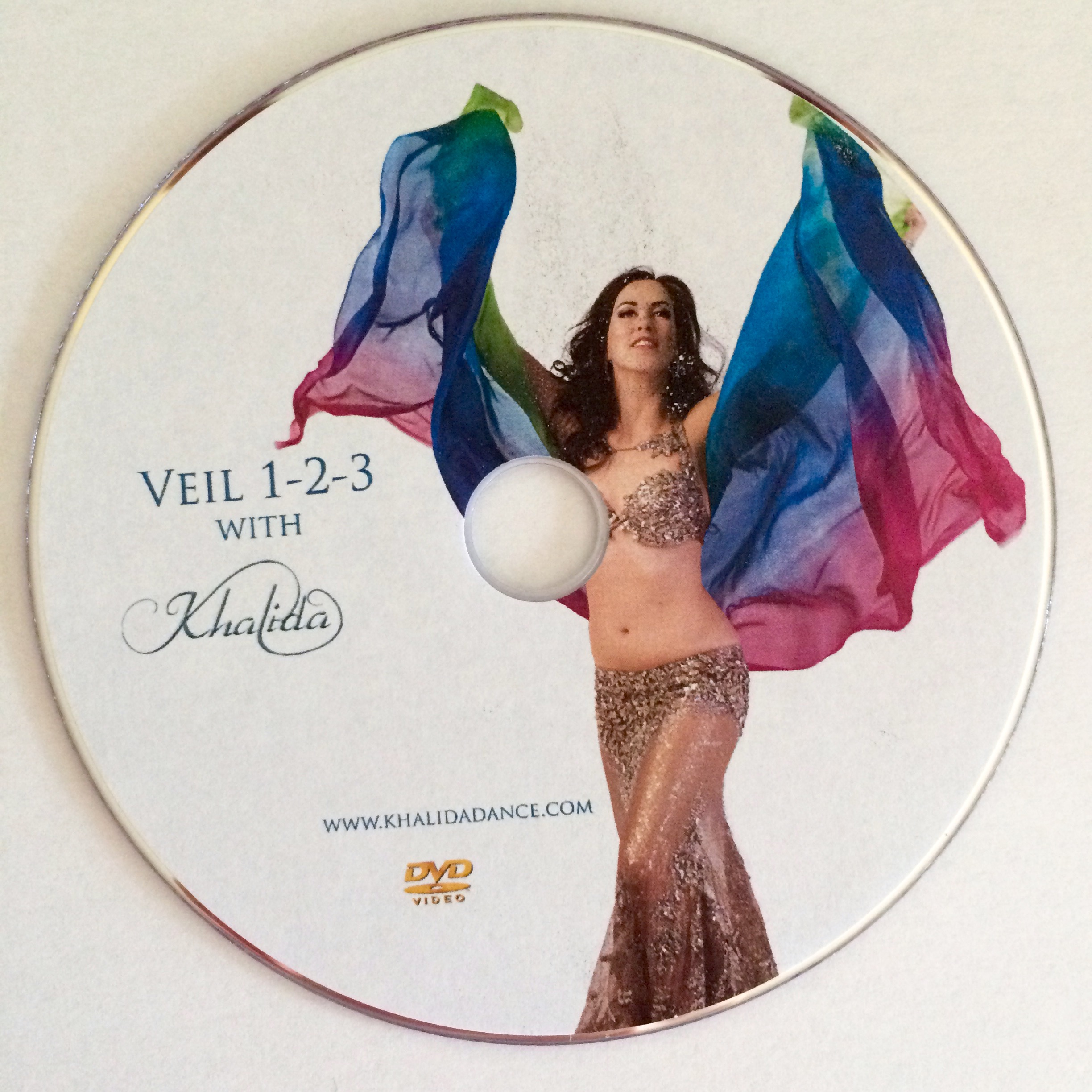 Props Veil DVD
Props with Khalida DVD - Silk Veil Techniques and Combinations
€10.00
Props Fanveils DVD
Props with Khalida DVD - Fanveils Technique and Combinations
€10.00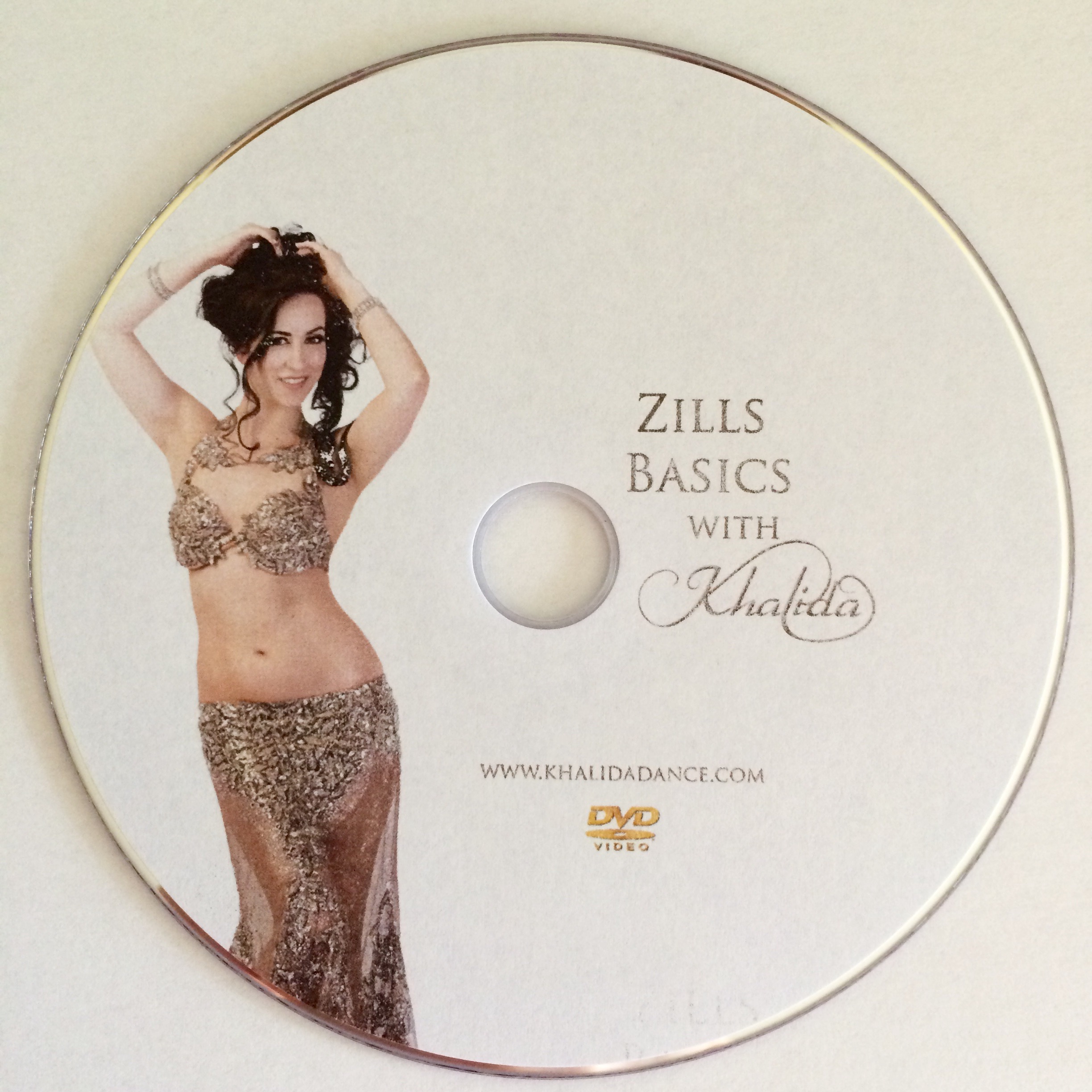 Props Zills DVD
Props with Khalida DVD - Zills Basics and Layering Rhythms/Patterns
€10.00
"Hi Khalida, I wanted you to know that I received my DVD's a few days ago! I worked out with the shimmy DVD and I had to tell you that it is an amazing tutorial- very thorough! You are an exceptional teacher! Tomorrow I do wings! Thank you thank you thank you!"